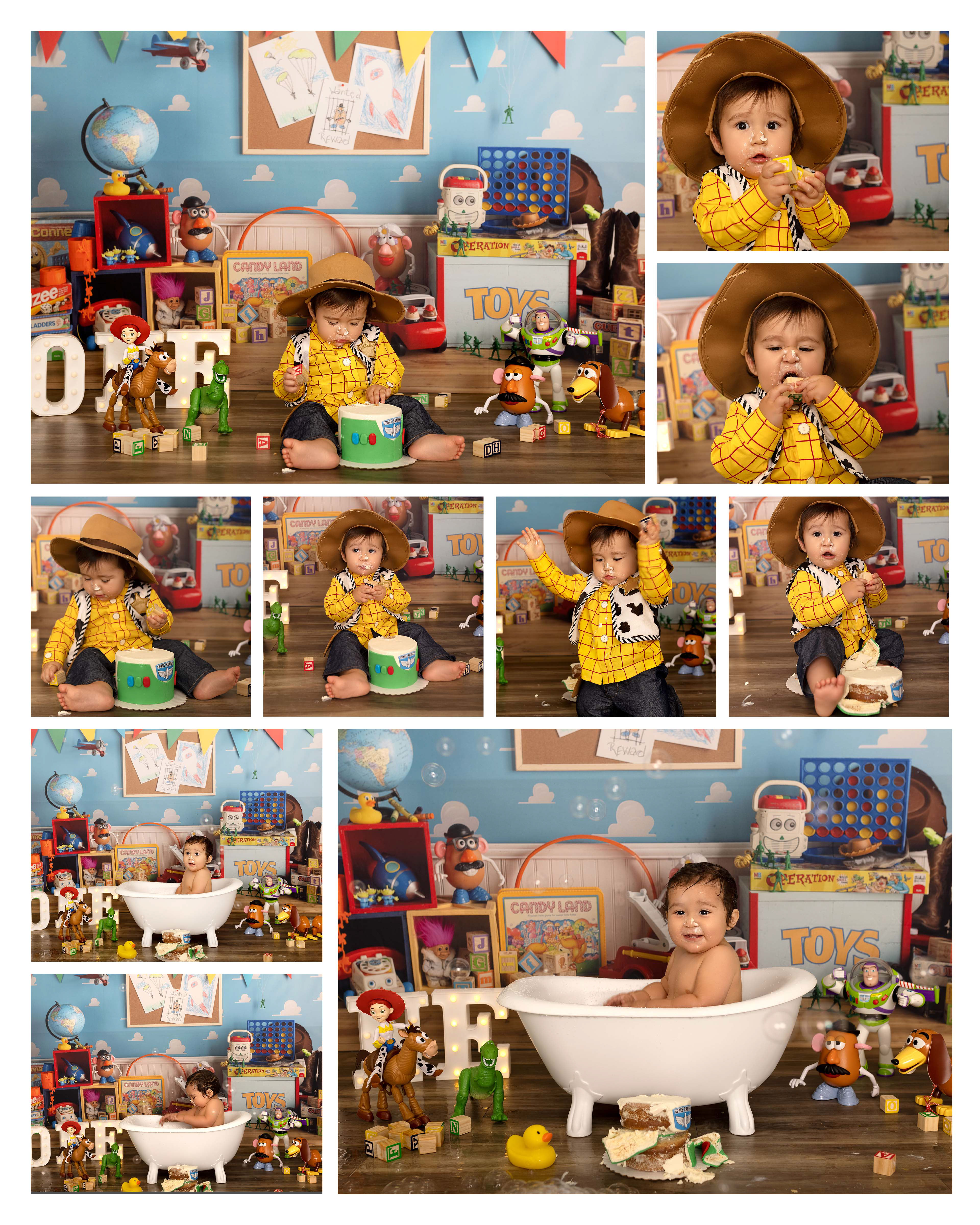 A Cake Smash session is a milestone photoshoot that typically occurs when the child turns one year old where they are presented with a cake to eat or smash or both or none if we're being honest. Cake smash sessions are a fun way to celebrate the milestone of your little baby turning one.
What's included:
-This session is for the baby only.
-1 Hour to 90 minutes session in my studio
-Set with props and backdrop of the theme chosen for the session
-Bubble bath with the theme chosen.
-Small cake included.
-Outfit is included.
-8 printed 5x7 images with matching digital version (printable up to 8x10).
-Additional images can be purchased at $40 each.
-Wall art and enlargements are available to be purchased.
-